Sign Up Today So We can Continue our Success
Recent Achievements:
Ensured that the full online certification was not required to teach remote during the pandemic.  
pay for additional online training required for remote teaching.

compensation for converting face-to- face classes to remote learning.

funds to partially cover the cost of internet usage when working from home.  

reimbursement for select expenses (approved ahead of time) to facilitate working from home.

a New Contract! 

3.71% increase in back pay for 2018-2019 school year hours.

5.71% increase in back pay for 2019-2020 school year hours.

a new 20 step salary schedule with increases in pay going forward for all adjuncts.
Despite the closure of campus, AFT Local 6262 is staying active as ever, doing all of our work on your behalf online.
The Move to Online College is Hitting Adjunct Professors the Hardest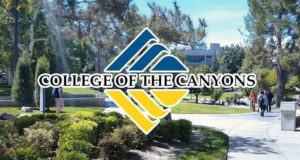 Stay healthy.  Stay safe.
College of the Canyons – Coronavirus Updates
---