Sign Up Today So We can Continue our Success
---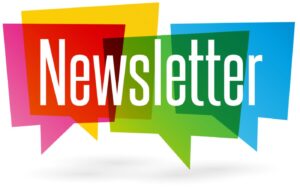 Click below to see our updated Salary Survey Information!
---
With the exception of Nursing, the new Pools and Rankings lists are available through the links below.
Please check your list for accuracy and report any concerns to your Department Chair via your COC email address. Also, make sure to copy Aaron.Silverman@canyons.edu on any such communication. The District allows 7 days to report any problems.
DOC files:
https://drive.google.com/drive/folders/1t0-DouJDsETHracHK6OSxXP_n2gUF2FP?usp=sharing
DOH files:
https://drive.google.com/drive/folders/1Ve3ry79_W715xN1BedyTMlKCVQUA41KI?usp=sharing
---
PERB Complaint Update
PERB Complaint Issued by Office of the General Counsel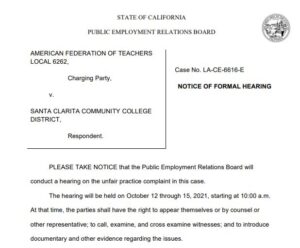 Adjunct Town Hall Video
Cease & Desist – Unfair Practice Charge re: Adjunct Faculty
AFT Local 6262 v. College of the Canyons
The District is not honoring the terms of our contract regarding placement on the 2020-21 adjunct salary schedule.
---
A First Lady who is a community college teacher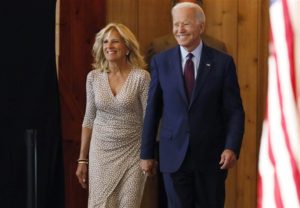 Stay healthy. Stay safe.
---